Haeremai, Приветствовать, talofa, Willkommen, bienvenue, welcome, benvenuto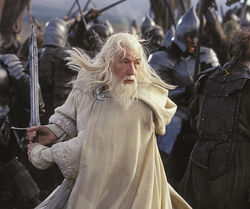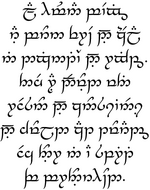 Welcome to the One Wiki to Rule Them All! We hope you can make continuing contributions of articles and/or discussion. Please consider adding a "Babel" template and a Lore template (if you have not already done so) to your user page so that others know which languages you are comfortable reading and what your current knowledge of our subjects is.

Keep an eye on the "recent changes" page, where all edits and their authors (anonymous or signed-in) are listed. Bookmark it, maybe, so that you see it at the start of every visit. (And help delete spam - unpleasant but a fact of life.)
See the Community Portal for some projects and things to do at this wiki and its Current Policies. You can add a category to your user page to find people from the same country. For instance, if you live in New Zealand ("Middle-earth"), you can add your name to Category:New Zealanders contributing to this site by adding that to your User page (in double square brackets). See the other categories in Category:Contributors for other countries, or create your own category.
Discussion of any aspect of the site, and enquiries, can be made at the Forums, or on the Talk page associated with each article. Sign and date your contributions there with four tildes ~~~~, so that readers know "who to talk to" and whether your message is still current. If you edit a user's Talk page, that user will get an alerting message when viewing the site.
There is also a free mailing list, which has low traffic but is useful for getting important messages to anyone interested.
It would help some of us to know how you discovered this site.
Enjoy!
--DarkLantern (talk) 11:42, September 6, 2012 (UTC)
Greetings
Welcome Master Alucard, and thank you for the somewhat intricate information you added on the Sauron page. If you ever ecounter a big problem on this Wikia-site anywhere, or if you have new ideas for it, bring that up to our Administrator, DarkLantern.
If you have anything less than that, contact me.
At your service, HiddenVale (talk) 03:09, September 13, 2012 (UTC)
Comprise
Hi. I noticed you used the word comprised in a recent edit of a page about a battle. That word is often misused, but I can't tell whether you've used it correctly because I don't know the facts of the battle. The word comprises/comprised is similar in meaning to the word "includes/included; where you can use one, you can usually use the other – they're essentially synonyms. Anyway, here are the various wordings that might match your intentions:
"The Men of Brethil that comprised the rearguard…" would be correct if the rearguard included only Men of Brethil and other parts of the battle formation may have been populated by Men of Brethil as well.
"The Men of Brethil that were comprised by the rearguard…" would be correct if the rearguard included Men of Brethil and perhaps others as well.
"The Men of Brethil that formed/composed the rearguard…" would be correct if the rearguard were entirely populated by Men of Brethil.
If the 100% of the rearguard were Men of Brethil and Men of Brethil weren't anywhere else in the battle, I would say "The Men of Brethil, who had formed the rearguard, were…" - Gradivus, 00:32, December 27, 2012 (UTC)
Profile
Hi! Thanks for all your contributions! Perhaps you should place something in your "Profile" so that the other editors may know about you, or at least it doesn't have a red link. But it's entirely up to you. Happy editing! :)  - Darkchylde •  Talk •  Contribs  14:37,2/26/2016
Format/grammar error
Never write a word in an article and leave it only partially linked. If you're linking the word "Balrogs" to the Balrog article, simply do so for the whole term. Balrog and Balrogs are not two different nouns, and the added "s" isn't some seperate entity.
HiddenVale -

TalkPage 19:36, March 14, 2017 (UTC)
Community content is available under
CC-BY-SA
unless otherwise noted.