Mae govannen, ARoyalPrincess!
Welcome to the One Wiki to Rule Them All! We hope you can make continuing contributions of articles and/or discussion. Please consider adding a "Babel" template and a Lore template (if you have not already done so) to your user page so that others know which languages you are comfortable reading and what your current knowledge of our subjects is.
Keep an eye on the "recent changes" page, where all edits and their authors (anonymous or signed-in) are listed. Bookmark it, maybe, so that you see it at the start of every visit. (And help delete spam - unpleasant but a fact of life.)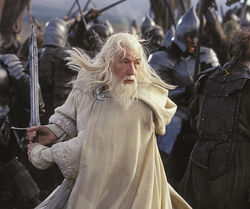 See the Community Portal for some projects and things to do at this wiki and its Current Policies. You can add a category to your user page to find people from the same country. For instance, if you live in New Zealand ("Middle-earth"), you can add your name to Category:New Zealanders contributing to this site by adding that to your User page (in double square brackets). See the other categories in Category:Contributors for other countries, or create your own category.
Discussion of any aspect of the site, and enquiries, can be made at the Forums, or on the Talk page associated with each article. Sign and date your contributions there with four tildes ~~~~, so that readers know "who to talk to" and whether your message is still current. If you edit a user's Talk page, that user will get an alerting message when viewing the site.
It would help some of us to know how you discovered this site. Please leave a message on my talk page if I can help with anything! HiddenVale (talk) 20:05, January 22, 2020 (UTC)
Enjoy!
Re:
Hello! Our has been Babel template has been unused for quite awhile actually; now that you've reminded me I'll remove or replace it soon.
And accuracy of your Lore template isn't that big a deal; do Lore-3 if you'd say you really know a lot, and Lore-4 if you'd say you really really know a lot.
Thanks for asking! HiddenVale -

TalkPage 20:24, January 23, 2020 (UTC)
Re:
Hello!
A blog is a feature all wikis have had for quite awhile, where a user can write a long post of their opinion or of some Tolkien-related topic they deem of interest. (Just look through the existing blogs to get an idea.) I have sometimes moved the text of a long but blog-sounding article someone wrote to the blog area, because it had too much of an informal tone to be an article.
Some people use the blog area to say general things like "Hello I'm new here".
The forum is actually very similar to blogs, but is intended specifically for topics of discussion.
Basically, there is not much of a difference.
HiddenVale -

TalkPage 23:28, February 18, 2020 (UTC)
Re
Hello ARoyalPrincess!
It was not intentionally. When I first made my account for the One Wiki To Rule Them All, I was so excited the I did not check to see the correct spelling of Arwen Undómiel. I assumed that I would know how to spell it, but I must have missed typed it. Later I realized my mistake and I tried hard to change it. I was not permitted to change however because the new new username I wanted, with the correct spelling, was too similar to my present one. I decide to keep it the way it was instead of making a new account because I'd already made so many edits. Just goes to show: never think you know more than you do about something and always double-check! At least I'll never forget spelling of Arwen Undómiel again! Anyway I always think of my username as being ArwenUndómiel, how I have it in my introduction on my user page. Have a nice evening! ArwenUdomiel (talk) 01:16, March 5, 2020 (UTC)
Links
I saw you had a problem with links in the wiki. Here's what may be wrong.
When you use the top button to link, type the name of the page, not the URL. This should be the cause of your problem.
If not let me know.
AYEEEEEEEEEEEEEEEEEEEEEEEEEEEEEEEEEEEEEEEEEEEEEEEEEEEE (Talk) 19:03, May 7, 2020 (UTC)
Hello ARoyalPrincess! Like Foxof JudyFoster mentioned make sure to type the title of the page you want to link, instead of the URL, into the link box. The linking tool can be pretty picky so it's important to put in the exact title of the page. It's best copy and paste the page title in the box to make sure it is correct. Hopefully this will solve your problem and if it doesn't feel free to ask me and I hope I'll be able to help! Have a nice evening, ArwenUdomiel (talk) 01:04, May 8, 2020 (UTC)
Community content is available under
CC-BY-SA
unless otherwise noted.