IMPORTANT NOTICE
SWGames is in desperate need of new users. If you know anything about Star Wars games or about guides or even if you just own a Star Wars game, we at SWGames who love to have you join our community. Contact me for more information on SWGames. Thank you, LethalReflex

Fire breath
Want to contact me on SWGames itself? click the link here!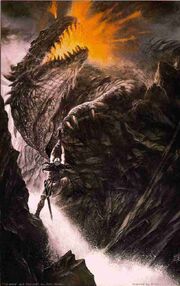 WANT TO TALK? LEAVE ME A MESSAGE.
Hi, welcome to my page. You may already know me on ratchet.wikia.com, wookieepedia.com, halo.wikia.com, battlefront.wikia.com, lotr.wikia.com, swfanon.wikia.com...
About Me
I have read The Hobbit, The Fellowship of the Ring, The Two Towers, Return of the King, and Roverandom, and I have seen all of Peter Jackson's Lord of the Rings movies (the special editions). My favorite book is The Hobbit, and I like dragons.
Videos
1
They're taking the hobbits to Isengard
Allies
This just a list of people that think I am cool and/or have visited my page. Add or delete your name if you like or hate me.
LethalReflexFire breath 00:34, 14 November 2007 (UTC)
-LegolasFan- BTW I love the video They're Taking the Hobbits to Isengard! 76.214.52.217 15:40, August 5, 2010 (UTC)
Community content is available under
CC-BY-SA
unless otherwise noted.