Tolkien is a biographical drama about the early life of J.R.R. Tolkien, released in May 2019, by Chernin Entertainment and Fox Searchlight Pictures. It is directed by Finnish filmmaker Dome Karukoski, with a screenplay by Stephen Beresford and David Gleeson. English actor Nicholas Hoult portrays Tolkien in his early twenties, with Lily Collins as Tolkien's future wife, Edith.
The potential making of a Tolkien biopic was first heard of in November 2013.[2] Filming itself began in October 2017, in Liverpool, England, and its first trailer was released by TheOneRing.net in February 2019.
In the UK, Tolkien was released on May 3. In the United States, a limited release came May 7, and the final wide release on May 10.
Focus
The film portrays some of J.R.R. Tolkien's childhood, the start of his love-life with Edith Bratt, his experiences in the First World War in 1916, and the forming of his interests in philology and fantasy conception. It features Tolkien's school-mates at King Edward's school that formed with him the "T.C.B.S." social club before the war, such as Robert Quilter Gilson and Christopher Wiseman.
A dragon, a Balrog's face, and vague battle scenes from the First Age of Middle-earth are shown as a few of Tolkien's visions during his weeks of combat in the Somme Offensive.
Reception
Tolkien earned a total of $2.9 million worldwide in its opening weekend, finishing ninth in the box office.[3] In total, the film earned over $7.8 million worldwide.[4]
It currently has a rating of 51% on the review aggregator Rotten Tomatoes, based on 185 reviews as of July 30.[5]
Cast
Videos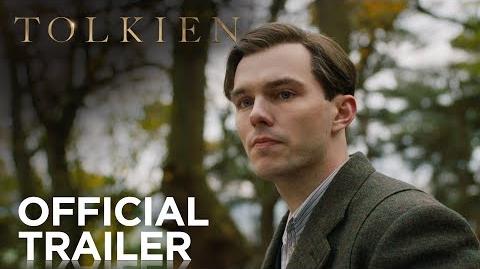 Gallery
External links
References
Community content is available under
CC-BY-SA
unless otherwise noted.