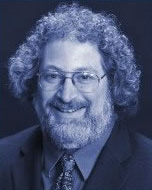 Douglas Charles Kane
(born 1963), known online as "
Voronwe_the_Faithful
", is a civil rights attorney in Santa Cruz, California, and fan of
J.R.R. Tolkien
who helped established the
discussion forum
halloffire.net
some time before 2007. In 2009, he authored the book
Arda Reconstructed: The Creation of the Published Silmarillion.
Kane wrote the essay "Reconstructing Arda: of Feanor and the Unchaining of Melkor" for the Mythopoeic Society's journal Mythlore in 2008, and "Law and Arda" for the ninth annual publication of Tolkien Studies in 2012.
He teaches West African percussion music as a hobby.[1]
References
↑ Interview by Pieter Collier on September 3rd 2009 (transcript)
Community content is available under
CC-BY-SA
unless otherwise noted.