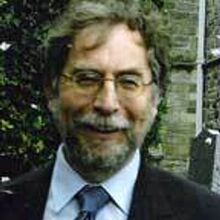 Colin Duriez (born on July 19, 1947 in Derbyshire) is a British author and literary commentator. He is also a Tolkien scholar, known for writing many books about J.R.R. Tolkien and C.S. Lewis, and for having been a researcher of The Inklings. He has written multiple articles about Middle-earth, Narnia, and Harry Potter.
He makes an appearance in Michael Pellerin's J.R.R. Tolkien: Origins of Middle-earth, a documentary in the second appendix to Peter Jackson's The Lord of the Rings: The Two Towers Extended Edition.
In 2004 he provided the Foreword to Neil Heims' book Great Writers: J.R.R. Tolkien.
Duriez resides in Leicester, and currently runs his own business, InWriting. He is a tour guide at The Kilns in Oxford, the home of C.S. Lewis.
Books & articles written
Click here for a full bibliography.
External links
Community content is available under
CC-BY-SA
unless otherwise noted.